Pop the Question!
Decisions are required daily, whether it is access, something financial, a policy, or just a change in your infrastructure. It is time-consuming to prepare the details for the decision-makers. And then, the next hurdle is there: waiting for the approval.
For these situations and others, we created our TicketApproval add-on to make life for all of us more convenient.
Asking someone for approval or rejection is pretty simple. At some point during a process, after you have gathered all required information, you use a Transition Action to create the approval request: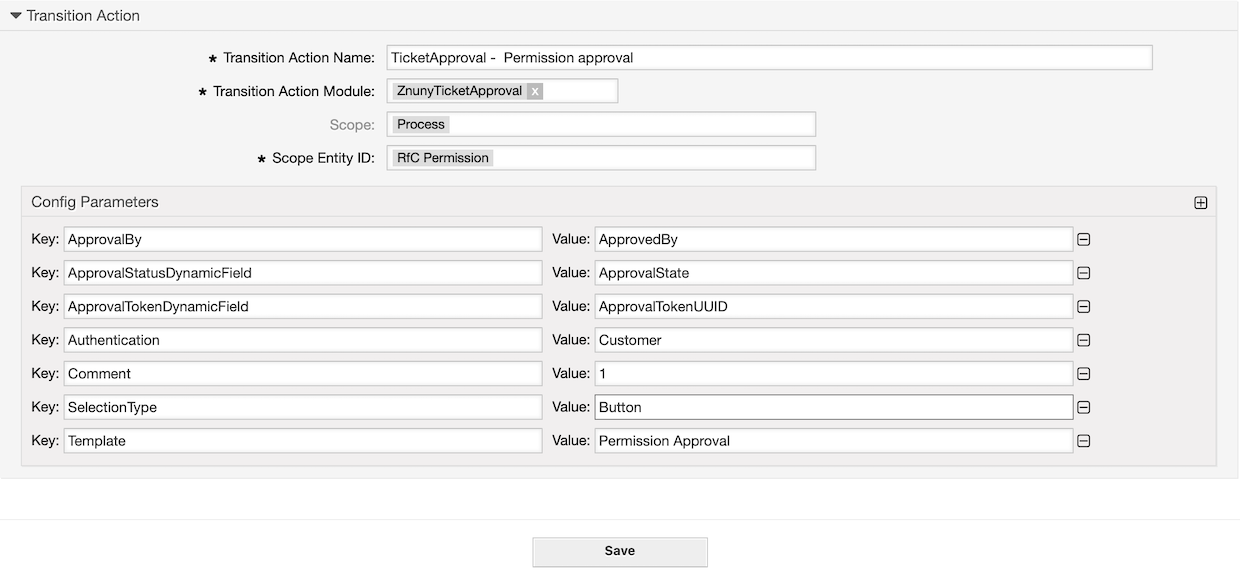 The next step is to create a standard template to display all details of the request to the person approving it. The name is used in the parameter of the Transition Action.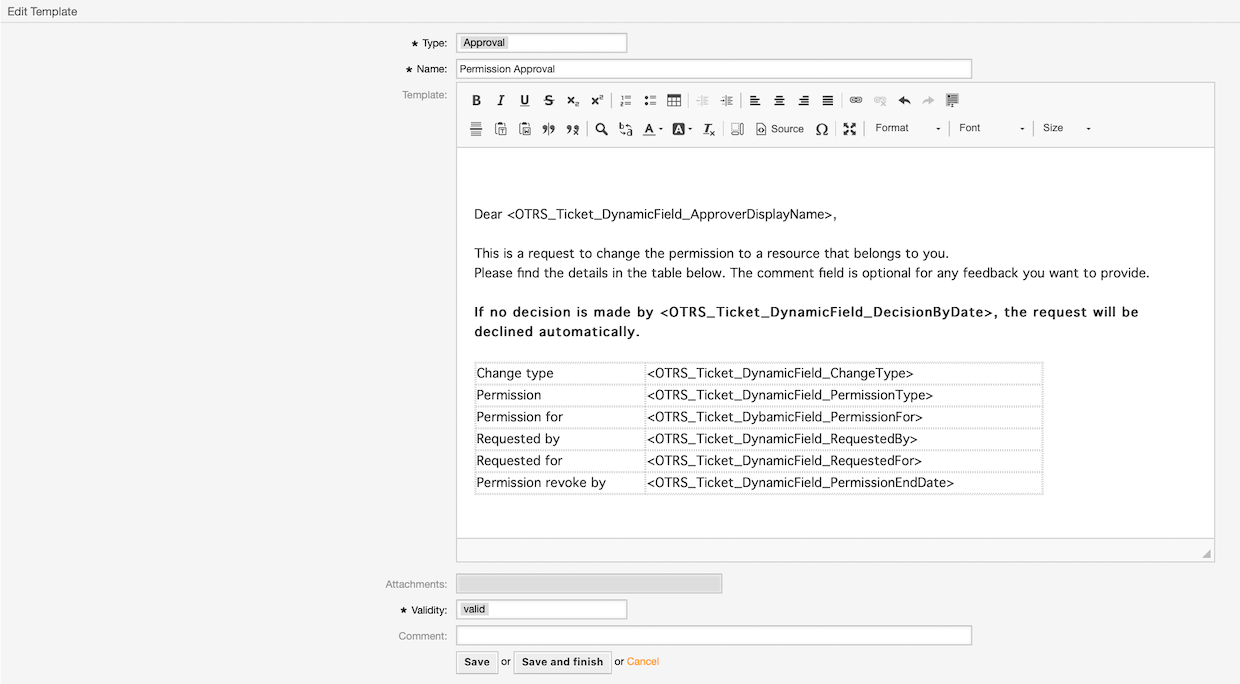 After the approval request is generated, the approver is informed by email that a request is waiting for him.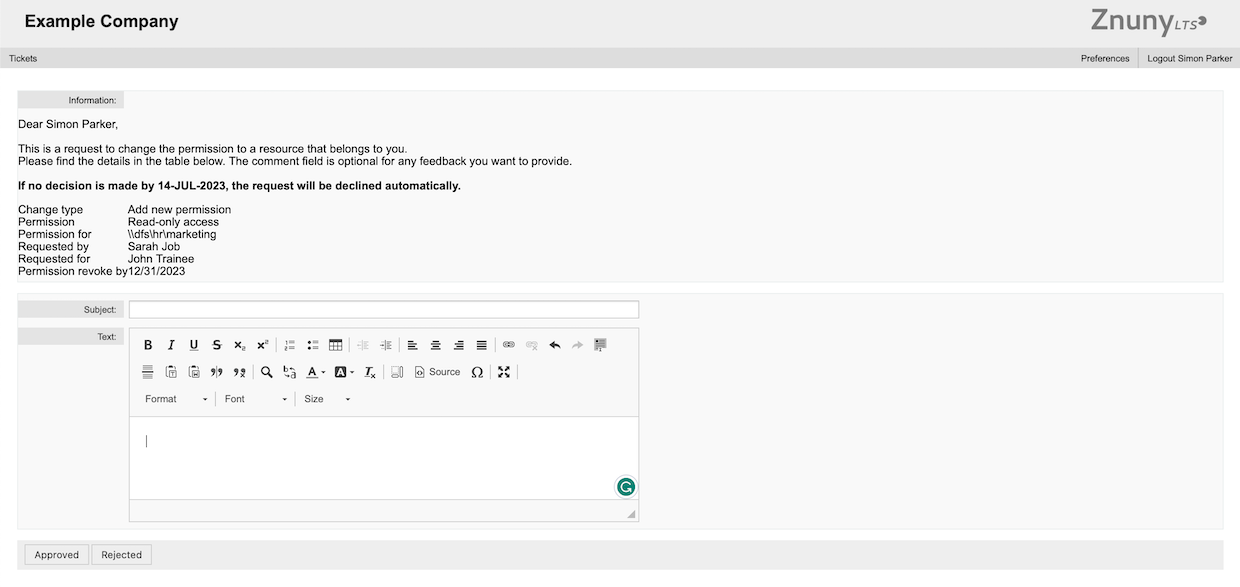 The TicketApproval functionality prepares you for nearly every scenario where an approval step is required.
The configuration allows to:
Use buttons or radio-style buttons.
Choose between unauthenticated and authenticated access by customers or agents.
Record the approver's identity in a dynamic field.
A Generic Agent module helps to restrict how long the notified persons can make their decision.
And much more.
This add-on is only available with a Znuny Support Subscription. Contact us for more details.