Customer Portal
The customer portal is a top feature that your customer users will love. E-mail is a great way to channel customer service requests into your service desk, and Znuny is great with E-Mail. Did you know that Znuny has a customer portal, which is ready to use and brand out of the box?
Your customers can use the customer front-end by accessing your server via the route /znuny/customer.pl.
Features
Your agents are using /znuny/index.pl, and by accessing the customer portal your customers will
have access to current and past requests
have access to other modules like Survey and FAQ
can search for and export ticket lists
can open and participate in processes
can reopen and close requests
upload files directly to tickets
and much more
The feature is ready to use out of the box. As soon as you have registered a customer user, the customer user can request a new password via the lost password function. Alternatively, a customer user can self-register. Customer authentication possibilities include LDAP and SSO (Apache httpd configuration required).
Customization
You choose your logo to be used with the customer portal by first transferring an image to your server. We recommend doing so under the following directory.
/opt/znuny/var/httpd/htdocs/skins/Customer/default/img/
Once there, you can change the following configuration by navigating to admin, then filtering for and selecting the option
CustomerLogo
Just change logo.png to the name of your image, save, deploy, and it's ready to go.
Don't forget to change the following setting as well
CustomerHeadline
Advantages
Using the customer portal
provides access to services and service-level agreements when creating tickets
to give the user access to knowledge-base articles
improves data collection
avoids misrouting of issues
provides transparency for your customer about the number and status of requests
allows customer users access to tickets of other users within their own company
Customer Interface Screenshots
New Request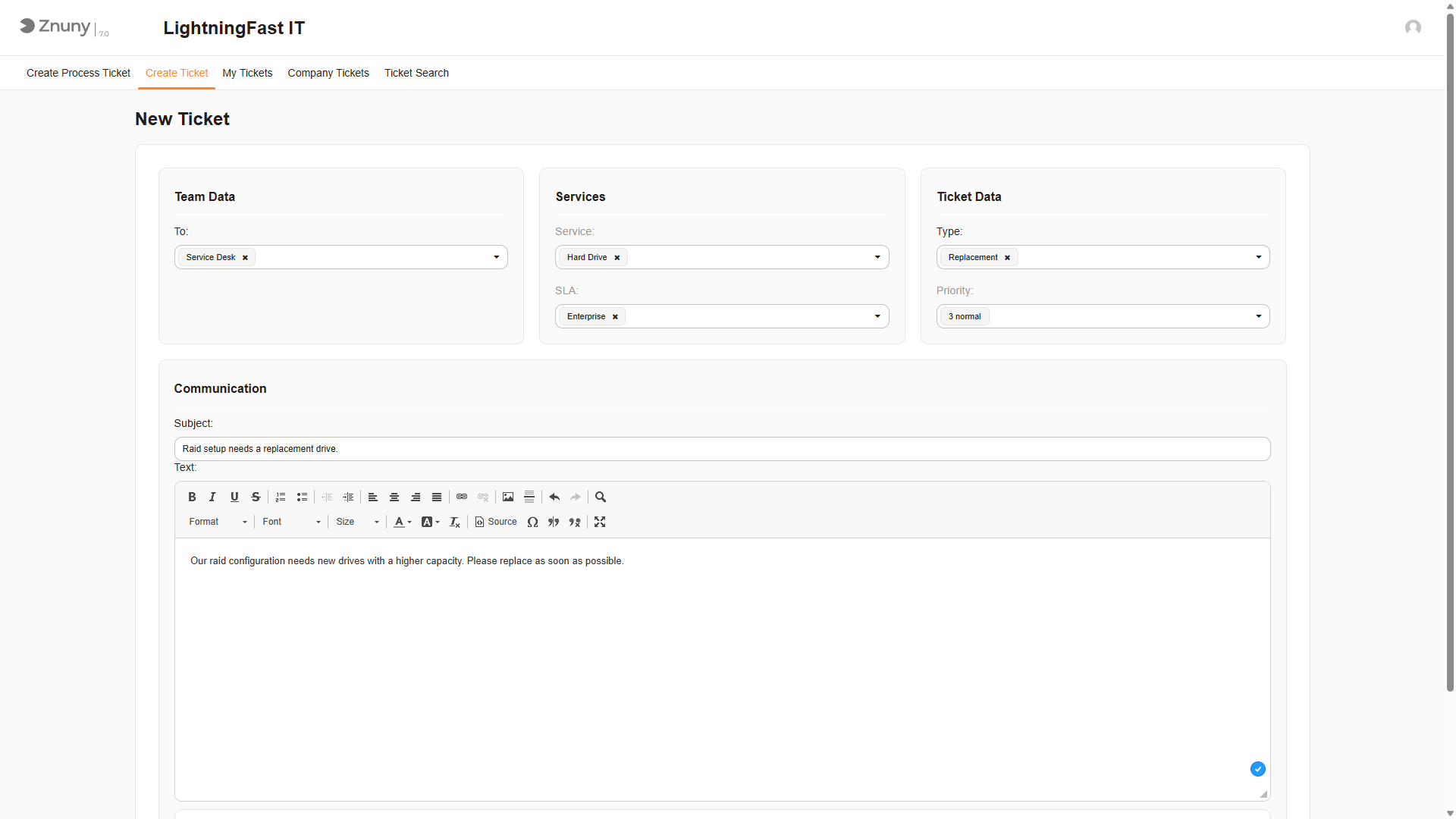 Process Ticket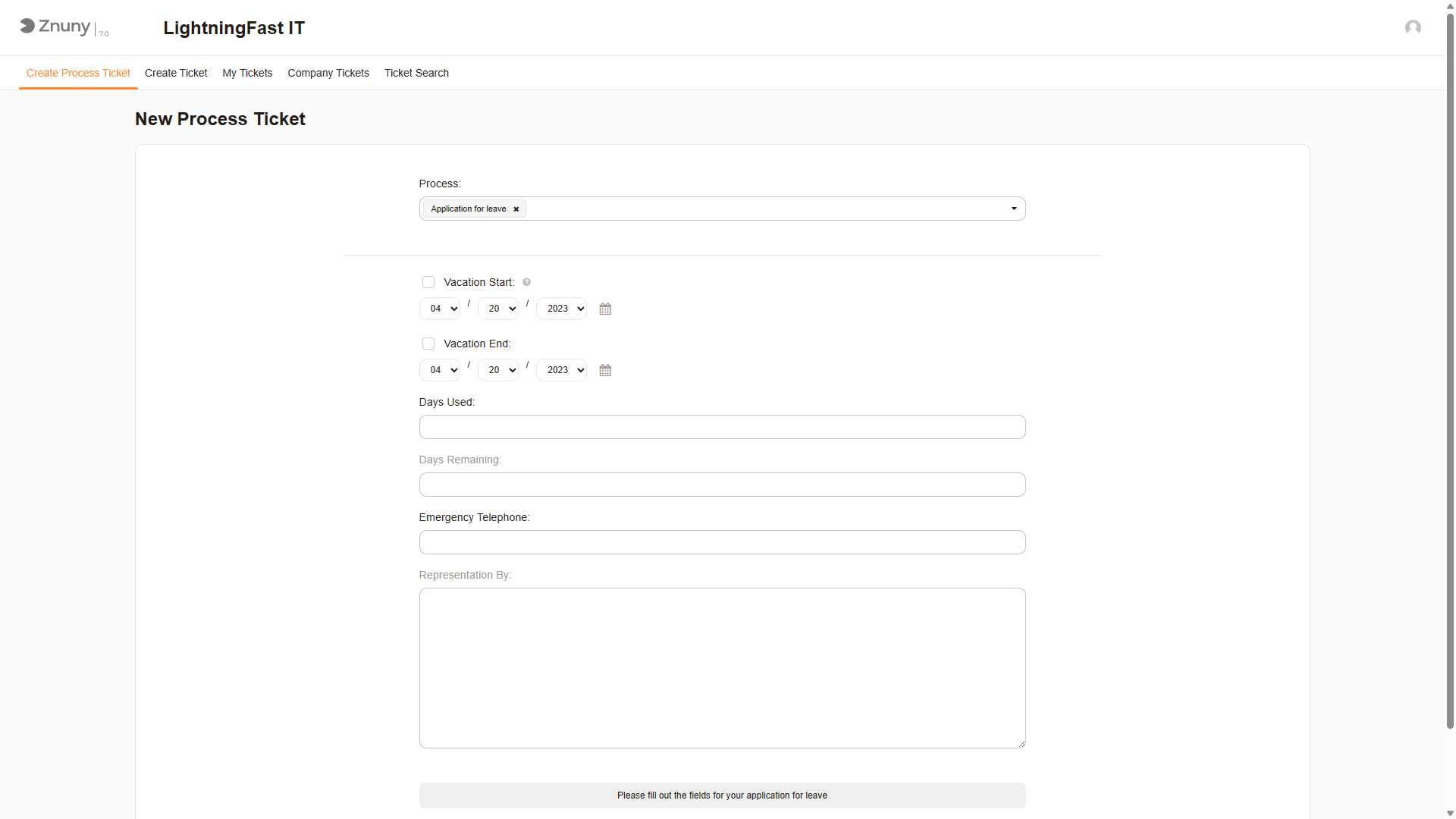 Request Overview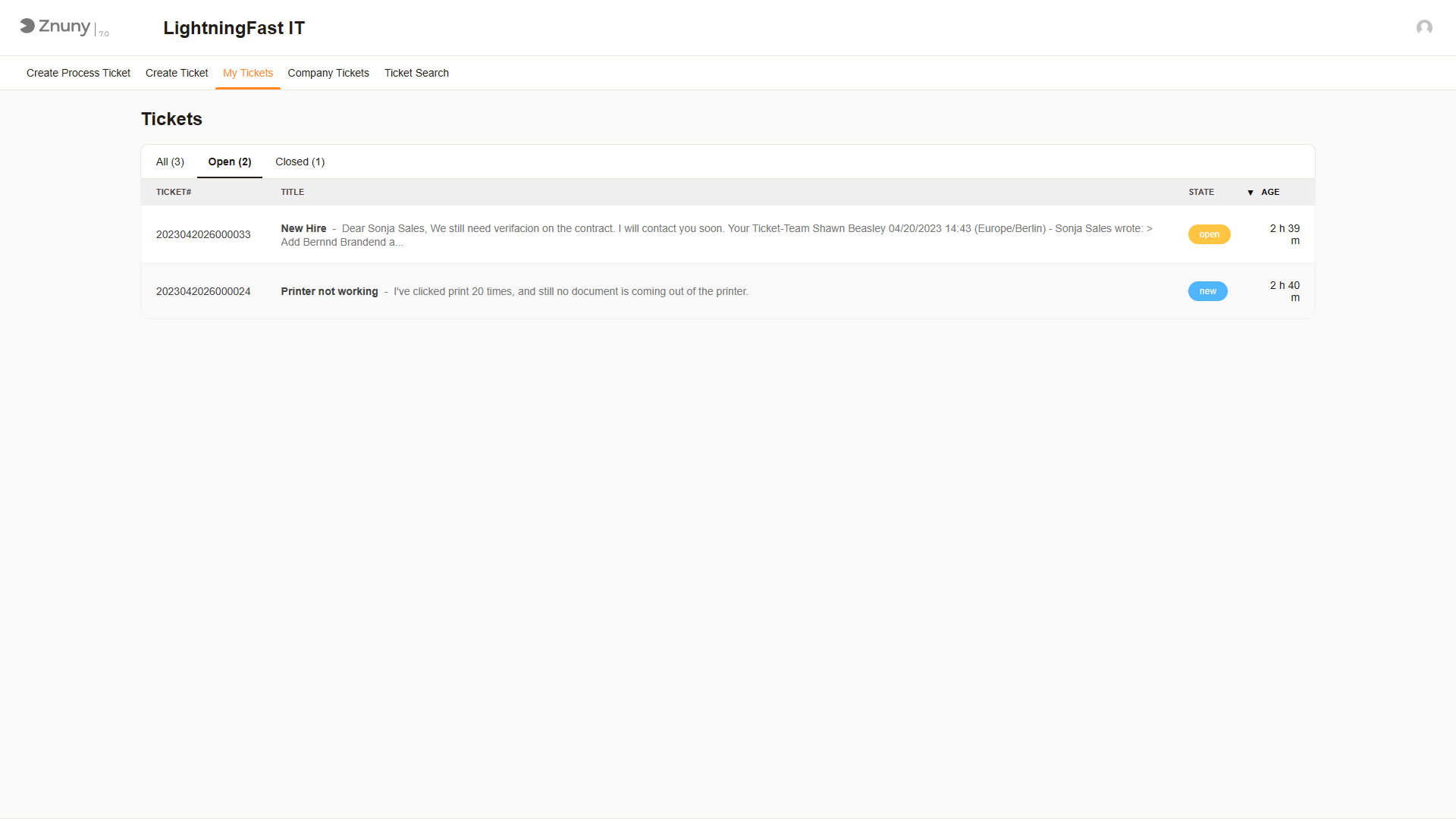 We hope you have fun accessing the customer interface and will take advantage of this in your own installation very soon.