Manage your steps to succuss with this one simple trick.
Organize your thoughts and ideas before sending an email, and do this in easy, manageable steps. Ensure your communication is clear, concise, and professional. Come back to solutions after a break or peer review so your emails always hit the mark.
Znuny offers the draft feature to ensure that you can save your work at any time and in different variants to ensure that when you're ready to communicate, you can do this in the best possible way. Each time you open a communication window, whether a reply or a new E-Mail, you can save a draft.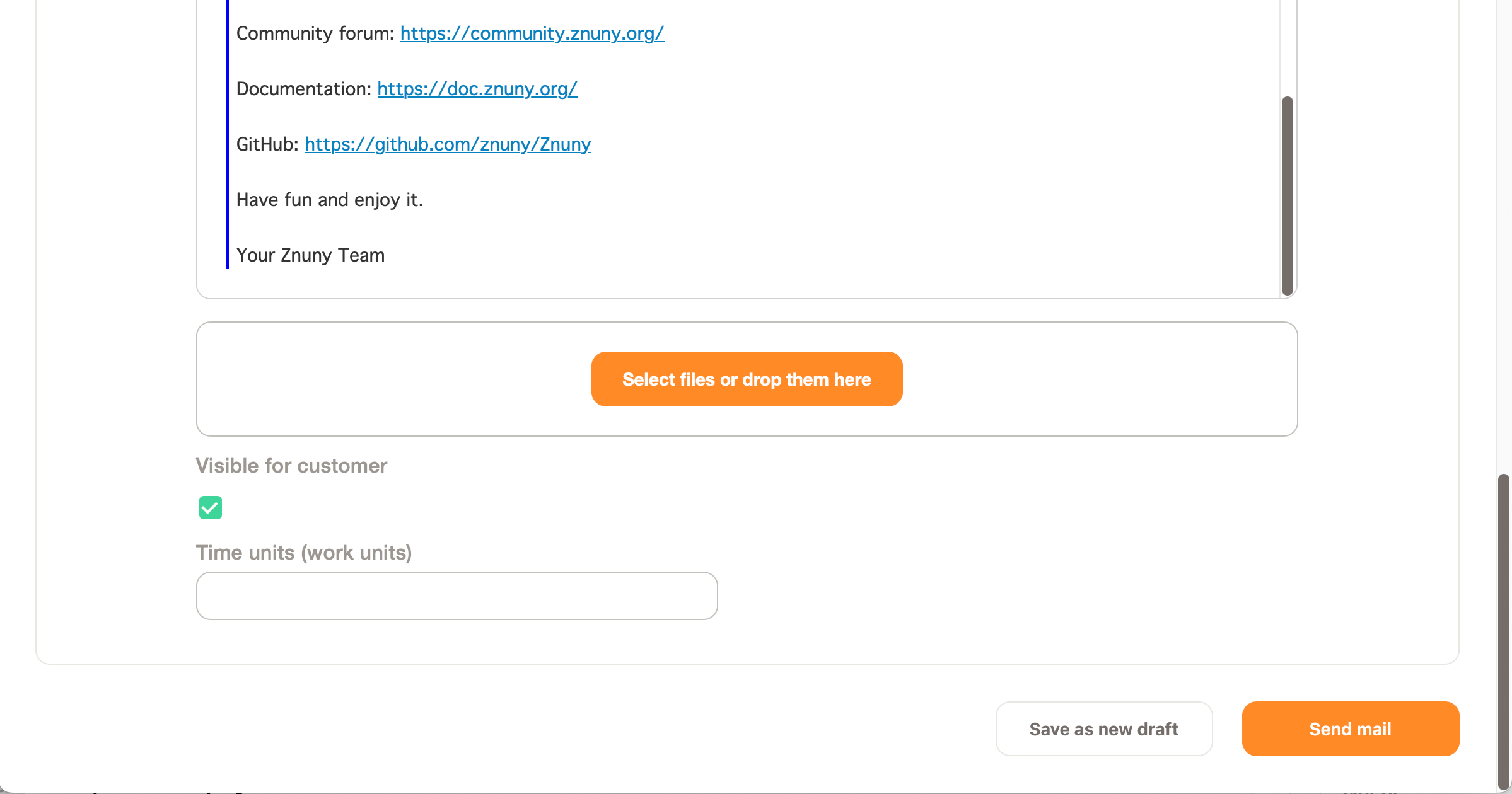 Available drafts are shown in the ticket detail view, ready to use, and just one click away.