Highlight Transition Action (ExecuteInvoker)
Executing invokers in transition actions.
(ExecuteInvoker)
Figure Invoker Configuration
Overview
An event is planned and marketed via Email. A mail-to tag is used in
the mail, or on registration pages, to trigger the respnose for
registration.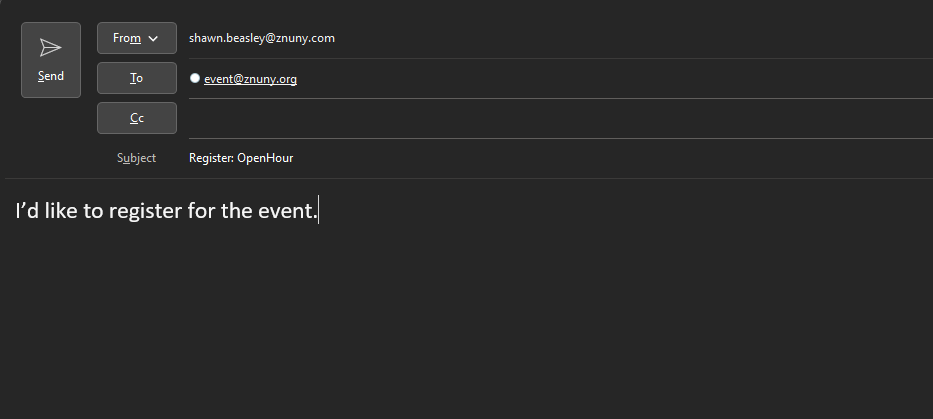 Figure Mail Example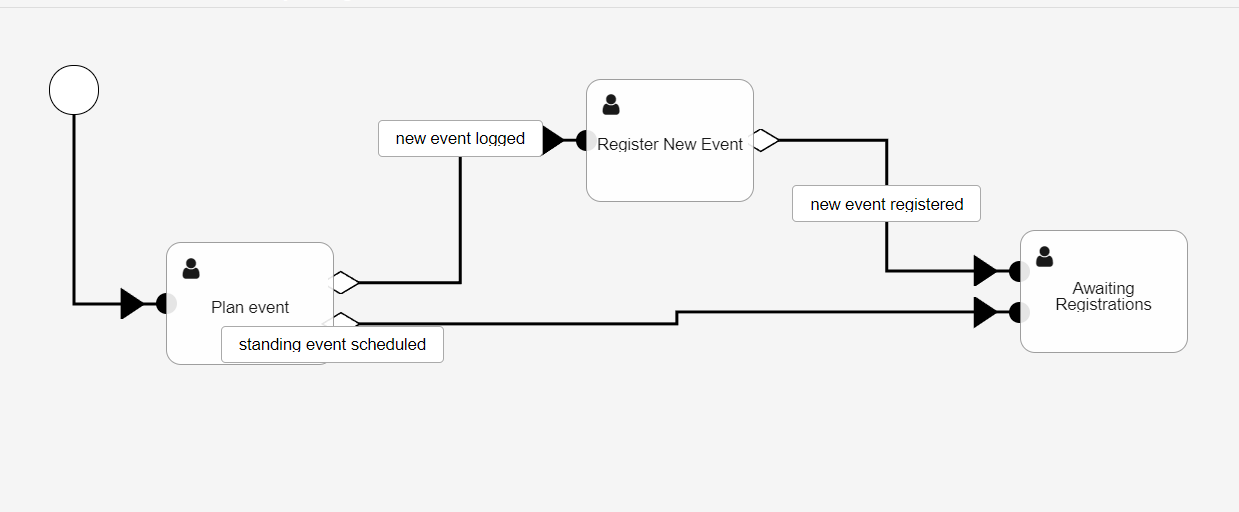 Figure Process Overview
Znuny can trigger registration to a group of users, accept
registrations, count and track the total allowed users and track individual
communication with each participant as each registration creates a
ticket linked to the event.
A central process manages event registration.

Figure Control Process Information

Figure Linked Registrations
Is a slot available, then the user is registered. If not, then registration is declined.
Software Requirement
Znuny 6.2 or higher is required.
Technical Setup
The following settigs are required in Znuny
Postmaster Filter - used to set and search for events.
Webservice - to search and register users.
Process management - to create the processes used as logic for the registration process
Screenshots

Figure Processes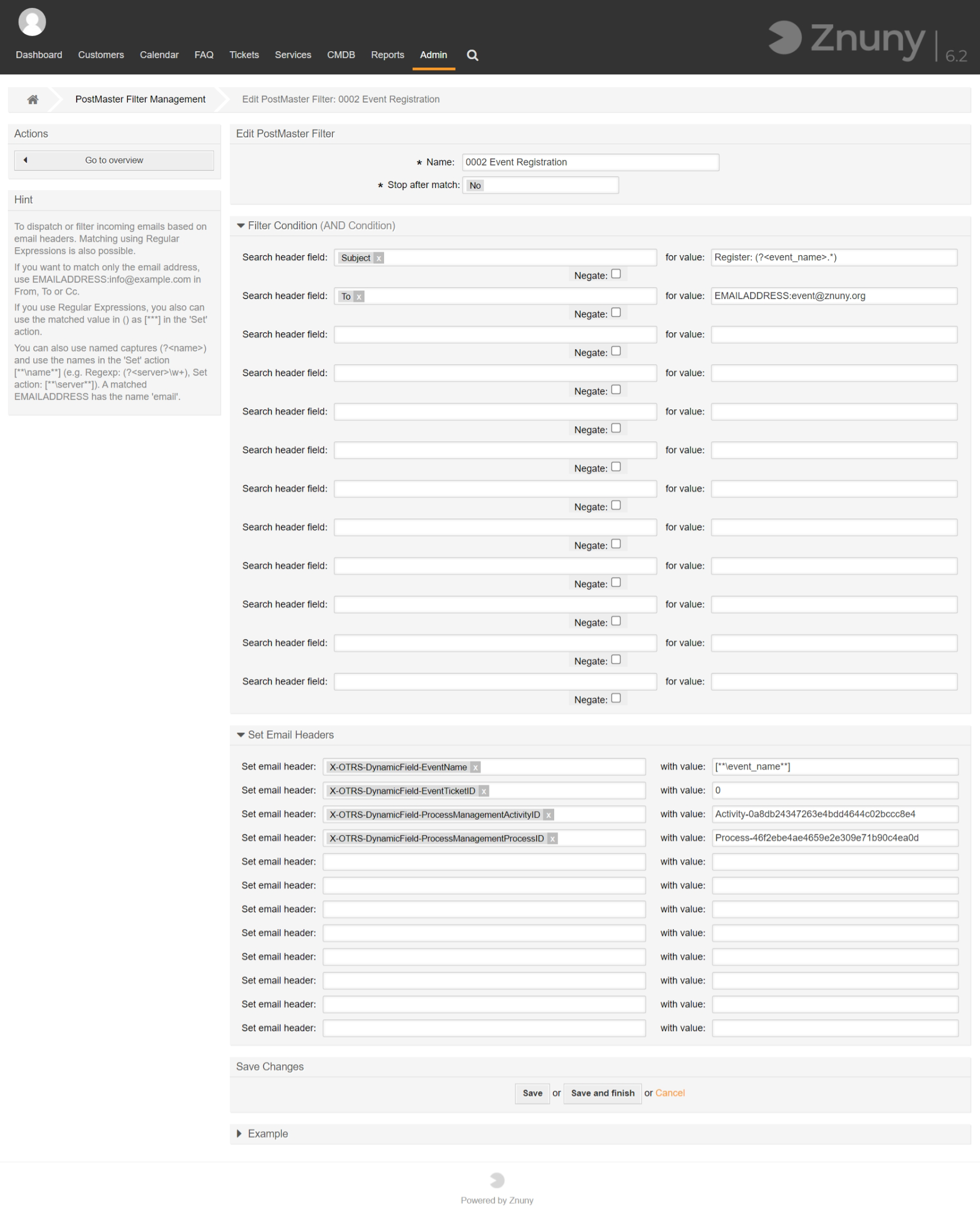 Figure Filter Configurations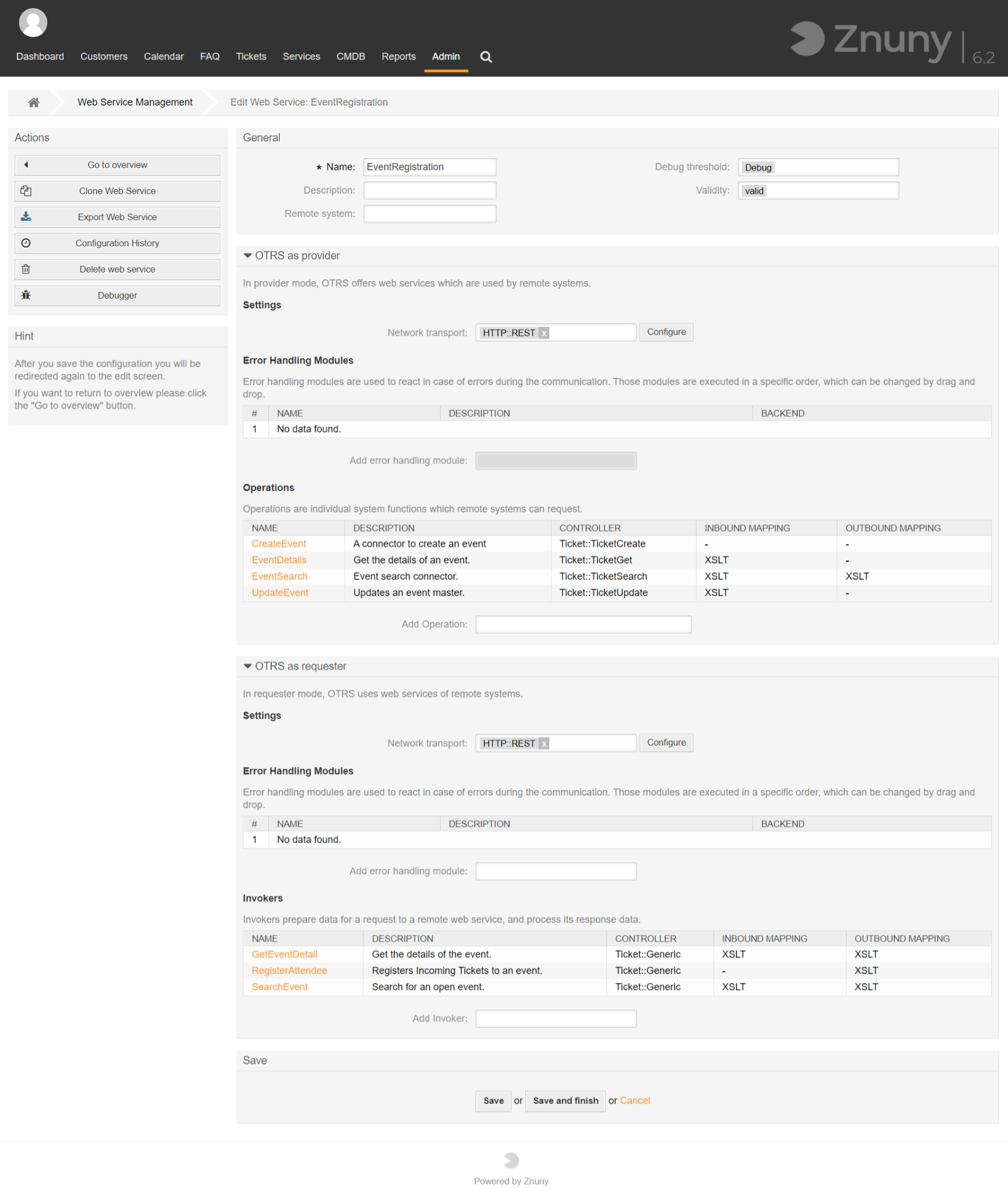 Figure Webservices